Xfinity CRM
1.0
Real Estate CRM Built for Estate Agents
You can add a new client. Login to this application. The existing contacts can be modified and updated
Keep track of leads in one place and easily follow their progress
Only $39 USD (ex VAT) for 1 site – including 1 year free updates and support
Xfinity CRM
Xfinity CRM is a feature-rich Client Relationship Management System that is specially designed for small businesses. It enables you to make valuable relationships with your client, by managing leads, contacts, tasks, and events within one application. Powerful search systems help you to find your missing client using any piece of information. Xfinity CRM easily fits into your organization's needs by allowing you to manage custom fields. It also adopts the color of your organization by allowing you to change its theme.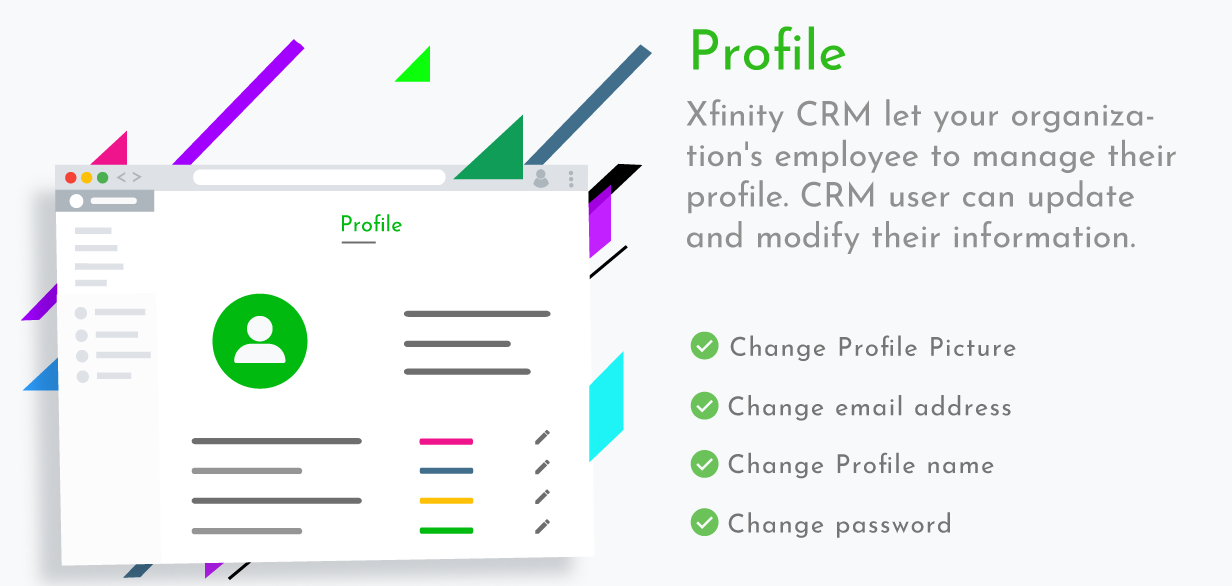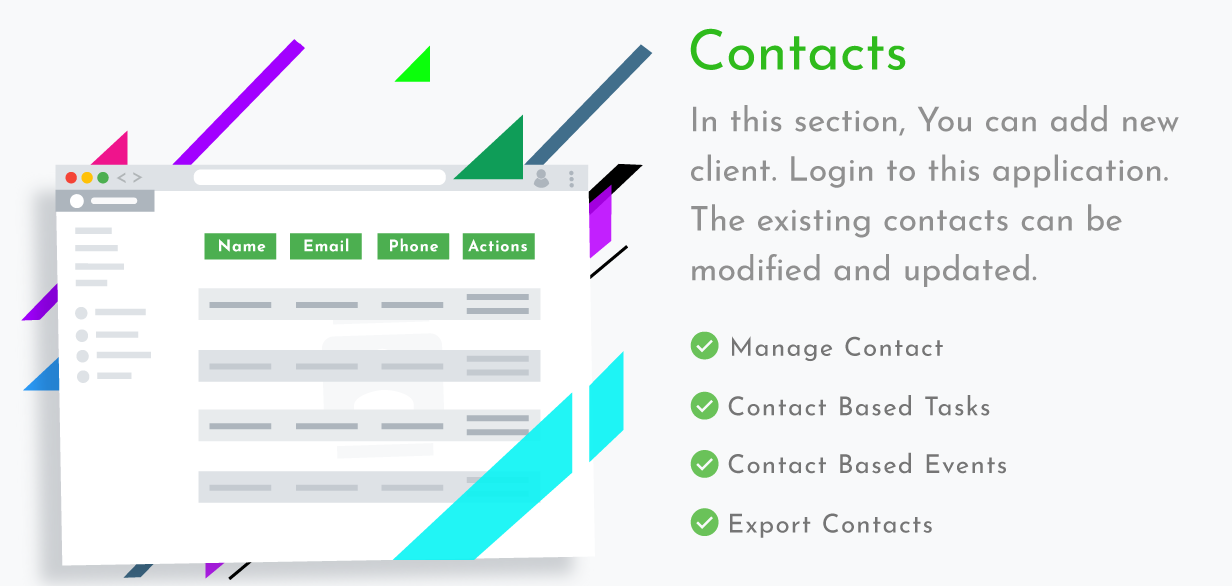 Contacts
In this section, you can add a new client. Login to this application. The existing contacts can be modified and updated.

Manage Contact
Contact based tasks
Contact based events
Export Contacts
Leads
Keep track of leads in one place and easily follow their progress. Existing leads can be modified and updated

Create Leads
Filter Leads
Export Leads as CSV
Manage and assigning Leads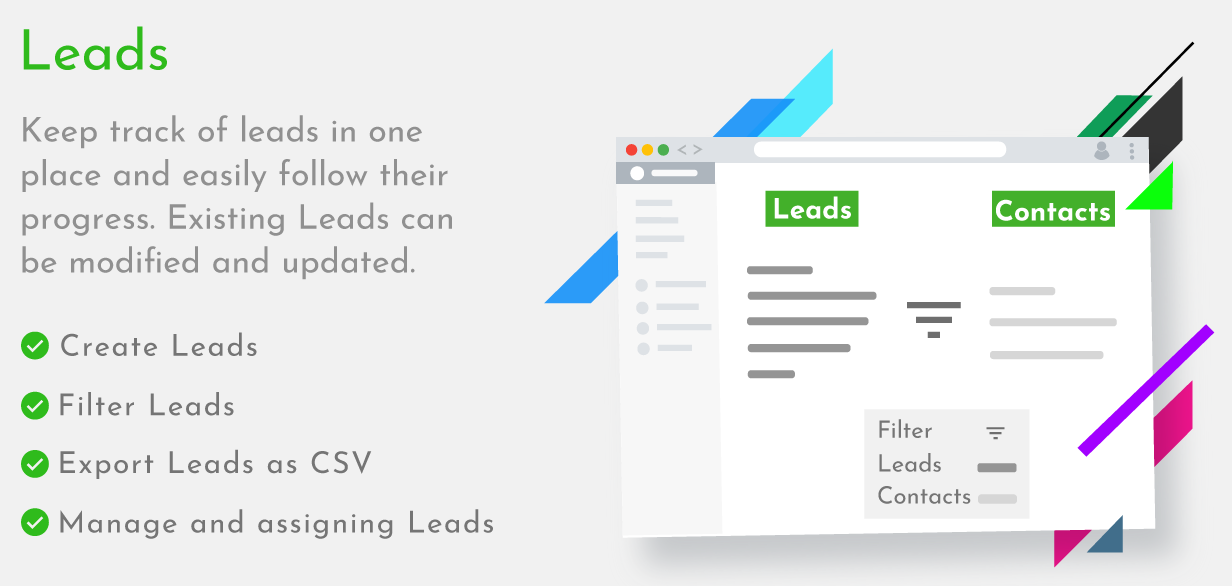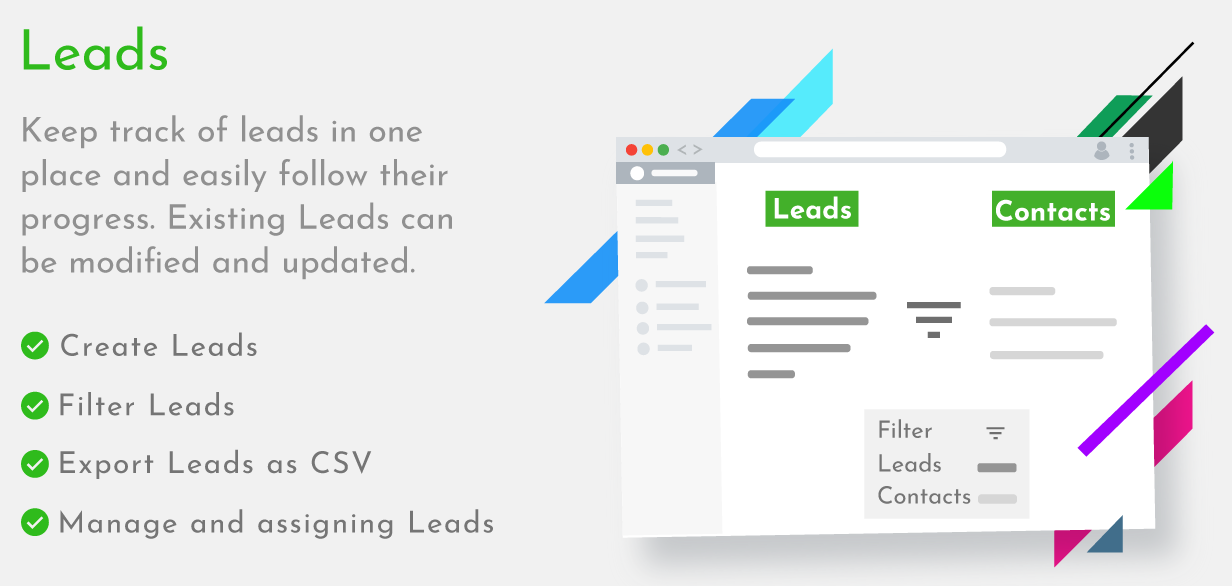 Events
Built-in Events Management System let's you digitally organized your tasks and events within Xfinity CRM.
Shared and Private Calendar
Google Calendar Integration
Drag and Drop update
Multiple Calendar Views
Tasks
Organize your tasks in stages and change stages easily with drag and drop. Assign and Sync task with Google without leaving CRM.

Prioritize tasks by drag and drop
Filters to manage tasks easily
Sync with Google Calendar
Manage task easily with friendly UI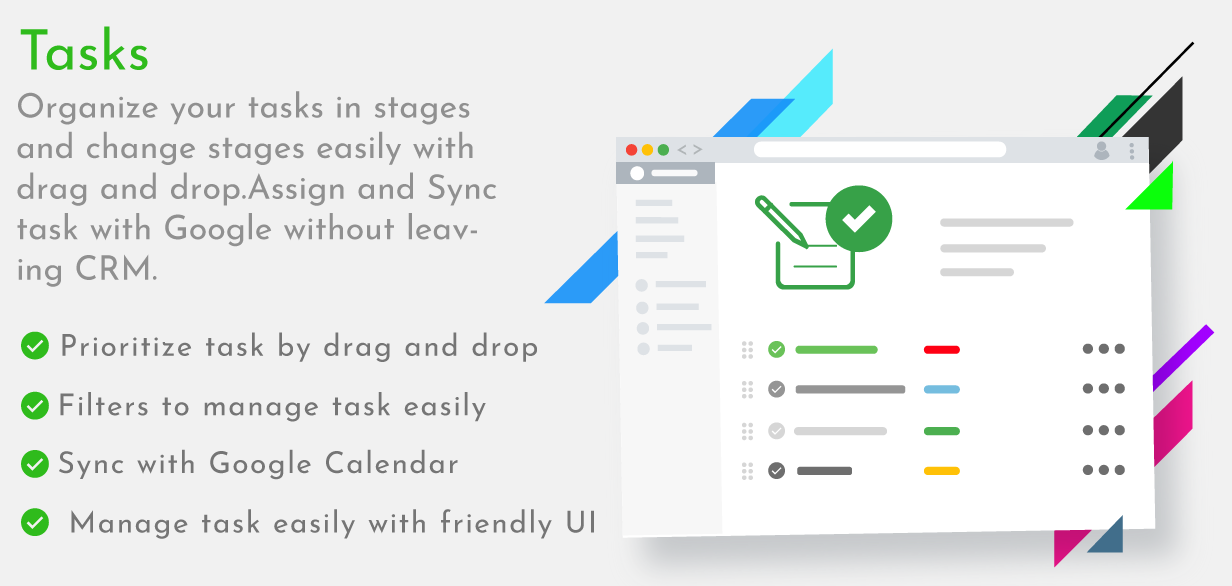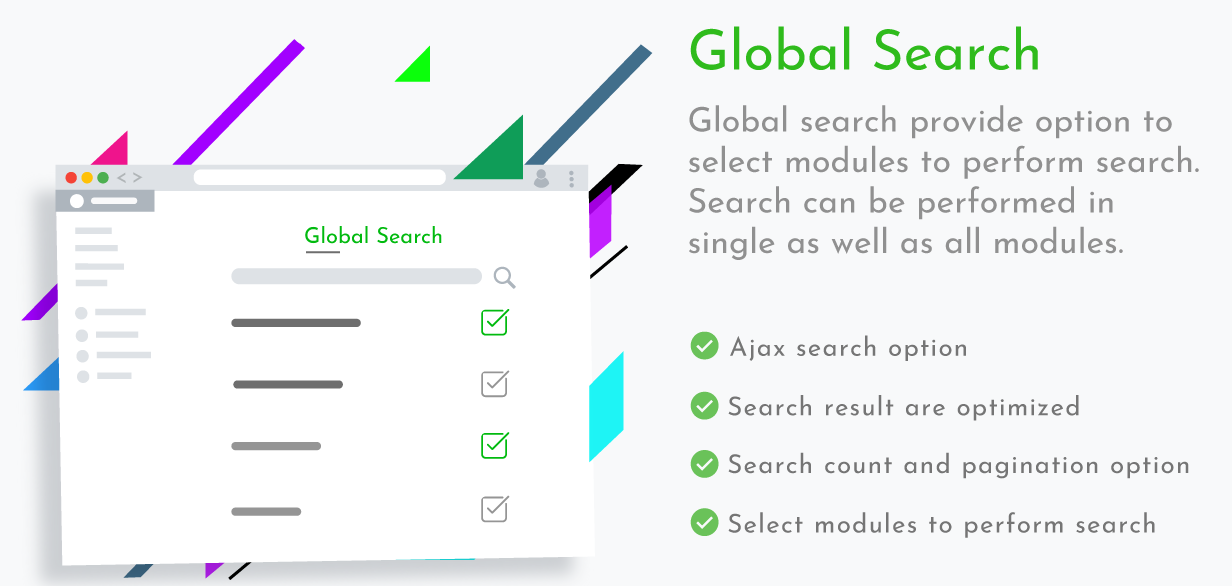 Global Search
Global search provides option to select modules to perform a search. Search can be performed in single as well as all modules.

Ajax search option
Search result are optimized
Search count and pagination option
Select modules to perform search
Theme Settings
Provide option from changing button color to background-color. In-short modify look and feel of CRM according to your brand.

Modify CRM color to suit your brand
Change Primary color
Change Secondary color
Button text color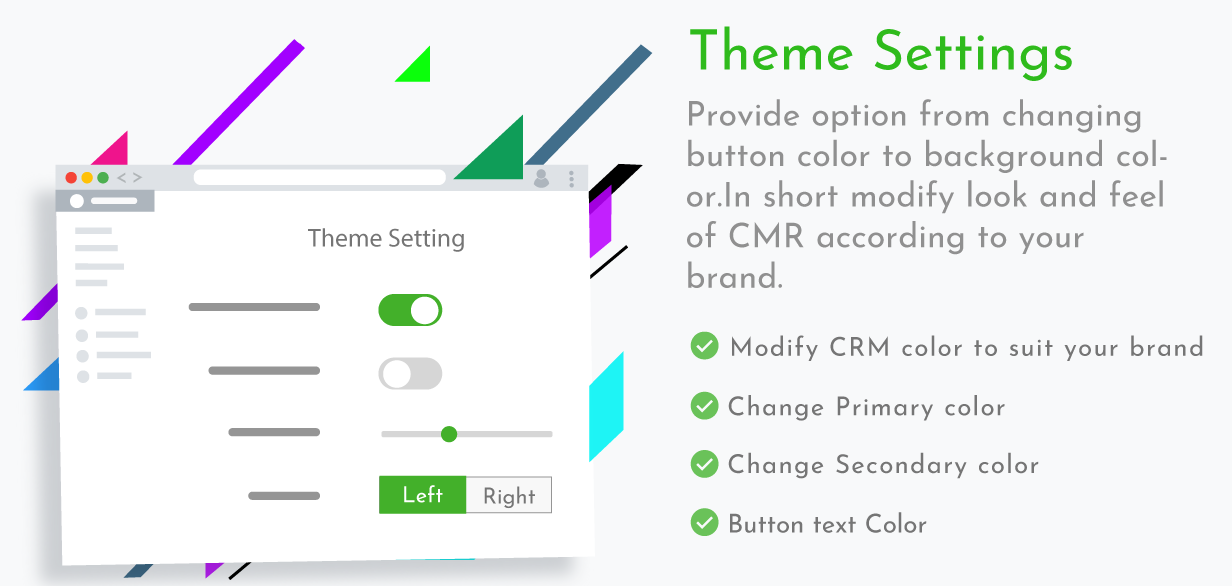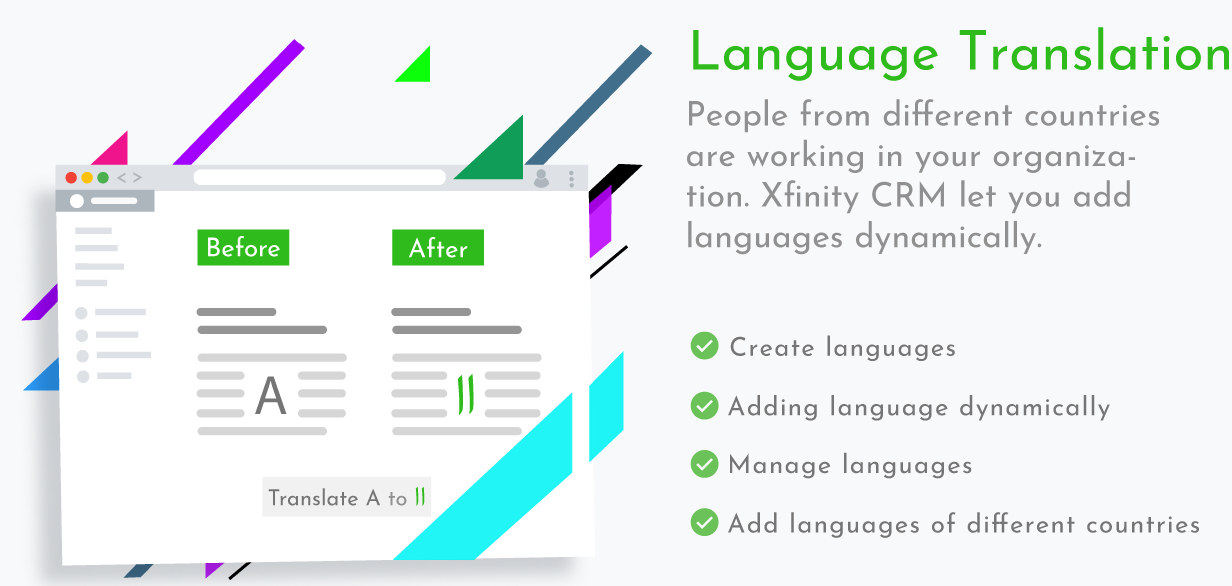 Language Translation
People from different countries are working in your organization. Xfinity CRM lets you add languages dynamically.
Create language
Adding languages dynamically
Manage languages
Add languages of diffrenrt countries
Calendar Settings
Different settings are available in calendar to managing tasks and events easily. Xfinity CRM let you add manage your calendar according to your need.

Assign different color to mange task
Enable/ Disable Google Calender
Manage Views of Calender
Default Events status and Tasks activity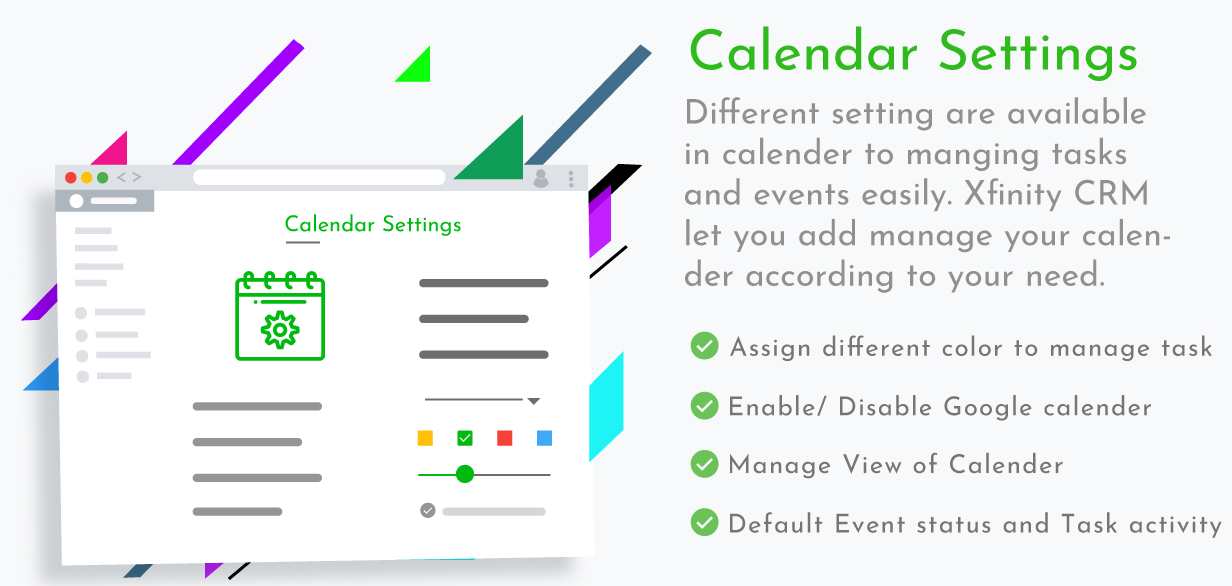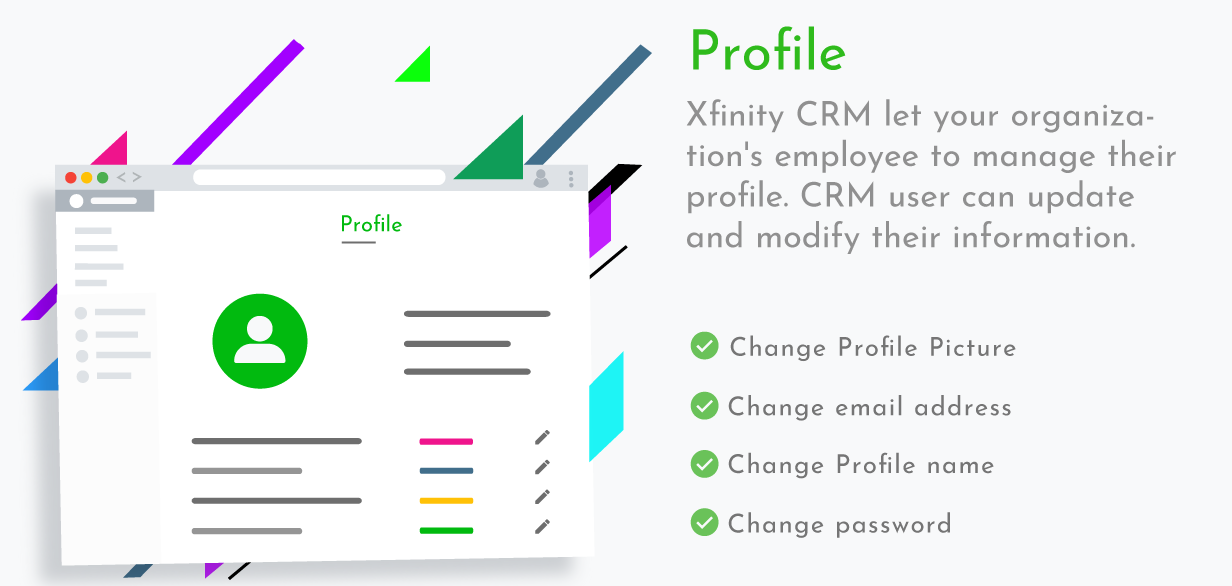 Profile
Xfinity CRM let your organization's employee to manage their profile. CRM users can modify or update their information.
Change profile picture
Change email address
Change profile name
Change password
Custom Fields
Custom Fields make Xfinity CRM richer to manage your contact, lead, a task as per your demand.
Add new fields to any module
Modify existing fields from modules
Delete unnecessary fields
Add section of fields to module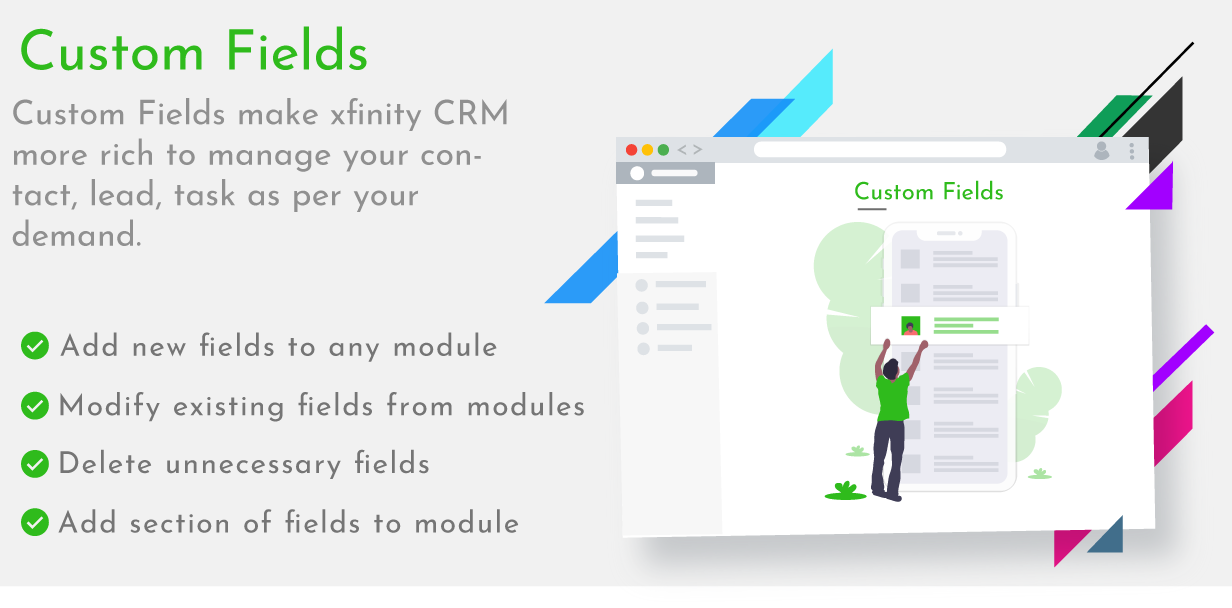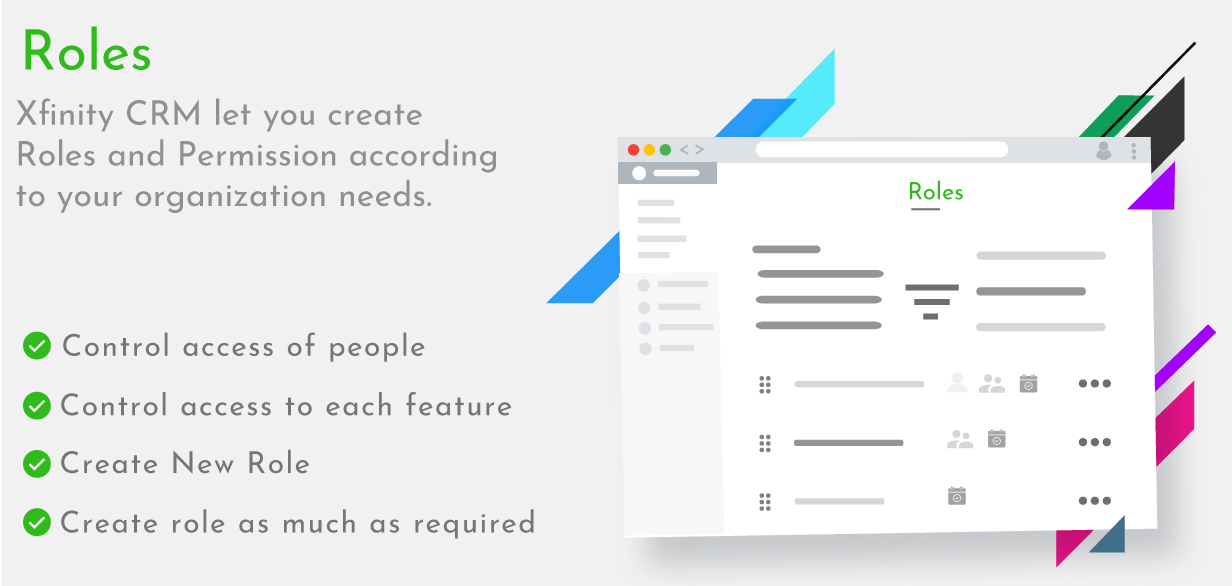 Roles
Xfinity CRM lets you create Roles and Permissions according to your organization's needs.
Control access of people
Control access to each feature
Create New Role
Create role as much as required
User
Xfinity CRM provide easy to use a module to manage user of CRM. Moreover, provide an option to assign roles and permission to each user.
Manage user in single screen
Assign Role and Permission
Create User
Delete User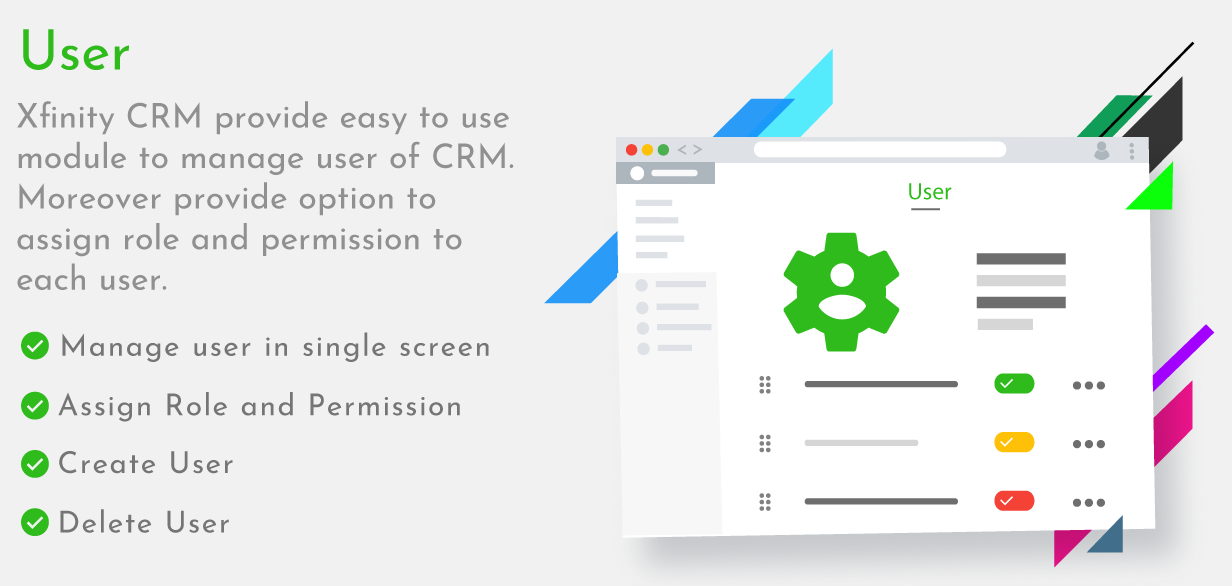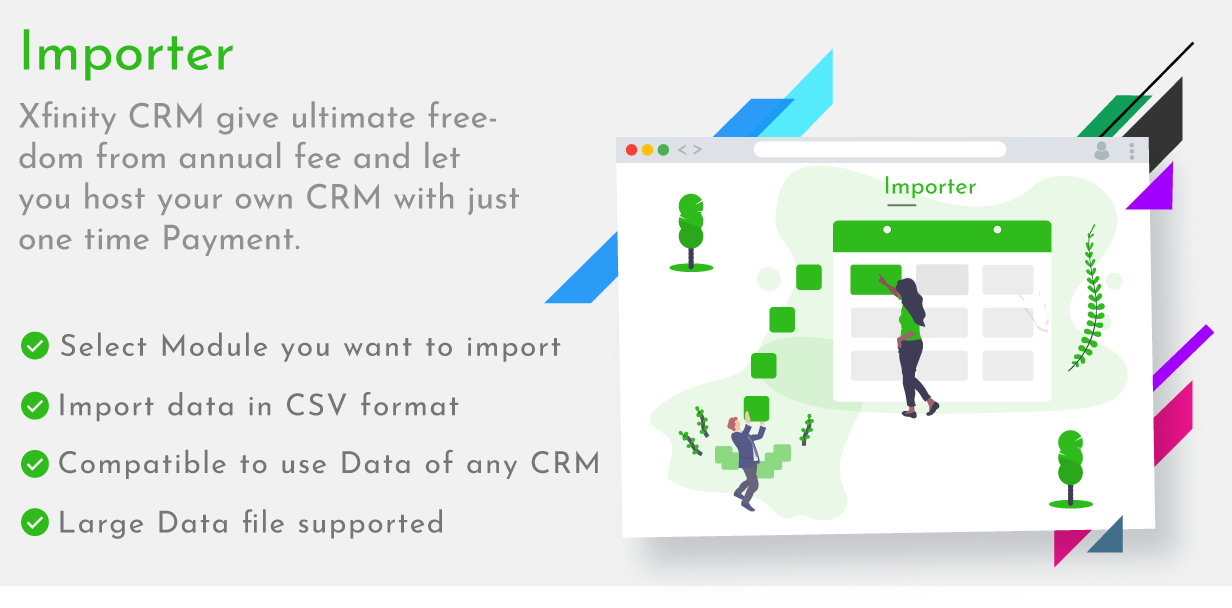 Importer
Xfinity CRM give ultimate freedom from annual fee and lets you host your own CRM with just one-time payment.
Select module you want to import
Import data in CSV format
Compatible to use Data of any CRM
Large Data file supported