WordPress Voucher Creator
4.9.2
Coupons and gift vouchers for your site visitors.
Modern interface to build perfect voucher
Set min and max amount of voucher
Only $24 USD (ex VAT) for 1 site – including 1 year free updates and support
WordPress Voucher Creator
WP Voucher Creator is the best plugin for providing coupons and gift vouchers to your site visitors. People are always seeking ways to spend wisely. Most customers look for a coupon before visiting a retailer because everyone wants to save money. This plugin provides the opportunity of saving a few bucks that leads to more sales for your online business.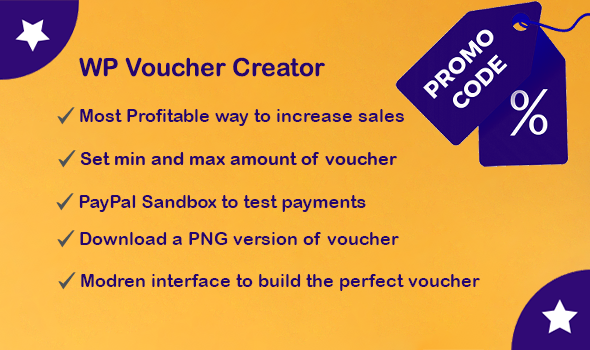 How it works
In WP Voucher Creator, users have to create a voucher template and create a new voucher and fill the voucher details or publish it. The plugin generates a voucher shortcode.

Voucher Shortcode
Inside your post or page, the editor toolbar contains the voucher button. When the user clicks on the Insert Voucher button, a popup window is opened. Choose a voucher and voucher size. A chosen voucher shortcode is added to your post or page.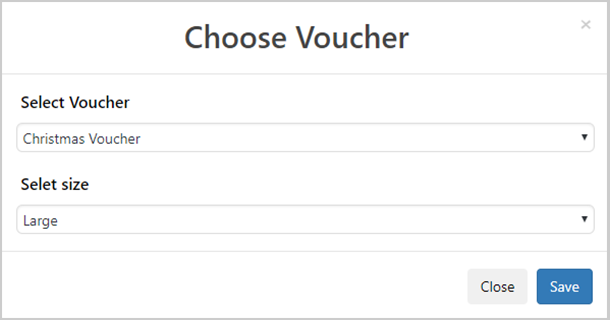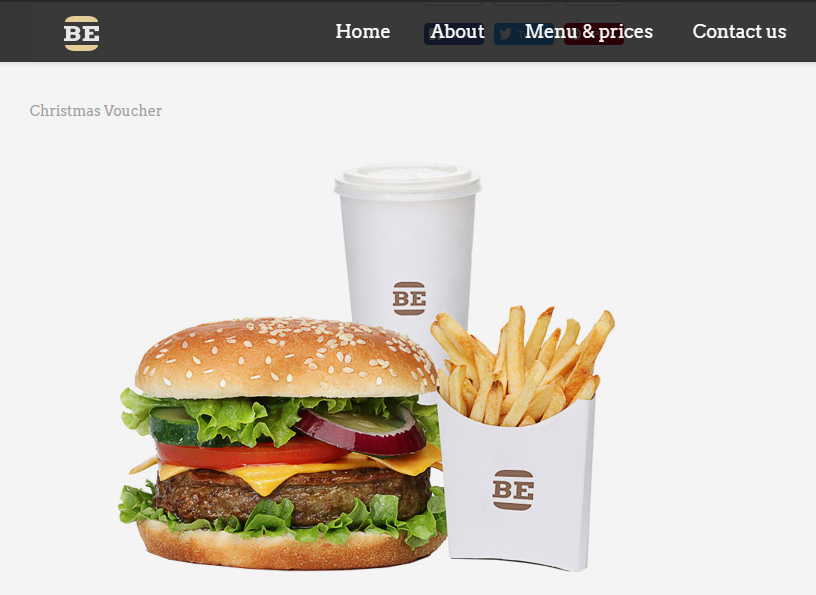 User Views
Your voucher card will be shown on the page or post you have entered the voucher shortcode. Users have to click on the voucher to complete the process. A popup modal is opened when a user clicks on the voucher.
Select Voucher Design
Select the voucher design and click on the Next button.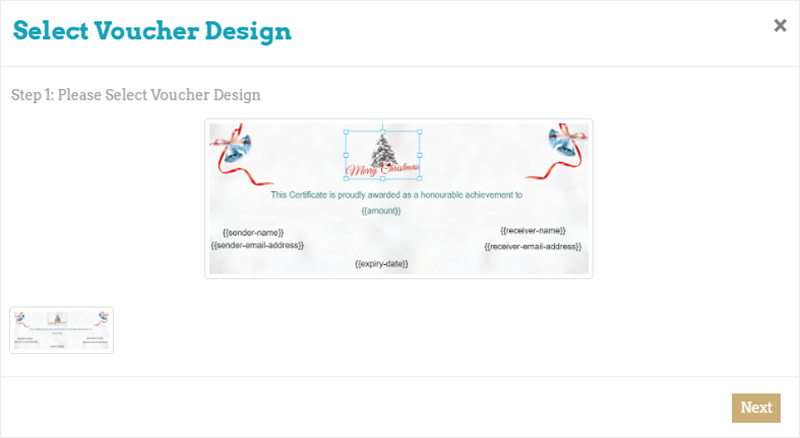 Fill Voucher Form
Users have to fill voucher form add the sender, receiver name or email address. This form shows all fields that the user chooses while creating a new voucher. Users can proceed to next by clicking the next button.
Preview and Payments
The preview and payments section contains the preview of the voucher card, the total price and payment details. Choose your payment option and complete this process.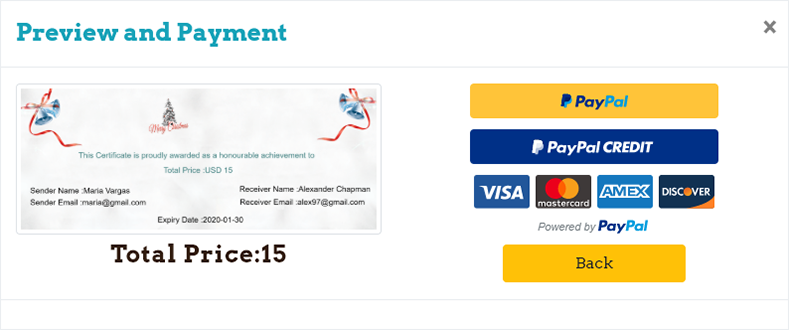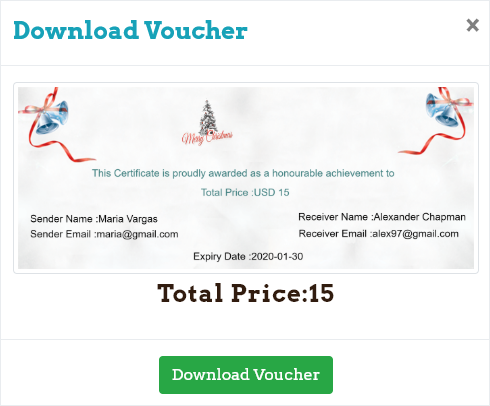 Download Voucher
WP Voucher Creator allows users to print the Voucher card at home and put it into a beautiful envelope. They can get a PNG file and print it easily. They'll have a stylish printed voucher to hand over.